Ethnic Blog
From Ashita Arora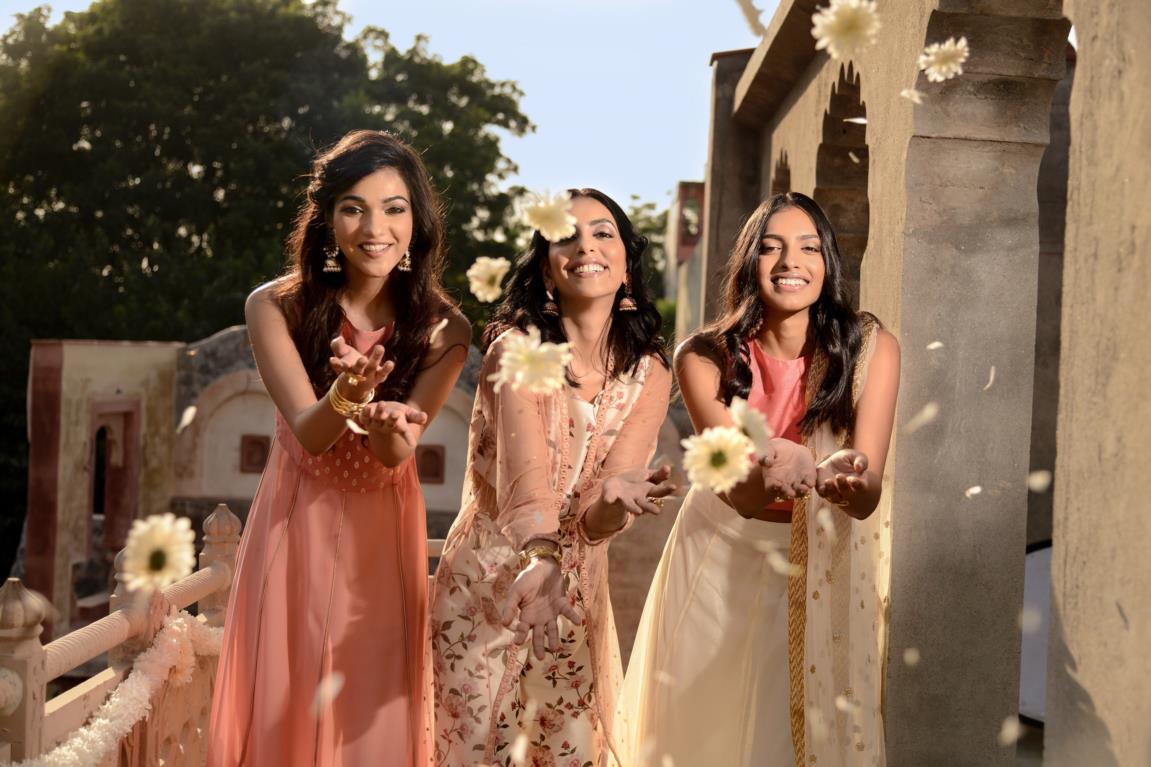 Traditions, cheer, and moments with the family that turn into memories, it finally is that time of the year! It's the onset of the festive season and kickstarting it all, is Raksha Bandhan. 
A day that celebrates the uniquely funny and loving bond of a brother and sister has to be a special one, and a special day calls for a special ensemble. If you haven't got your Rakhi look together yet, there's no reason to fret, because well, we're here to help. Be it a traditional, stately pick, or an Indie breezy piece, we bring you an edit of clothes that spell aesthetics, art, and comfort. Here are 9 outfits from Indya that will suit every mood, every style. Take your pick.
Classics Redefined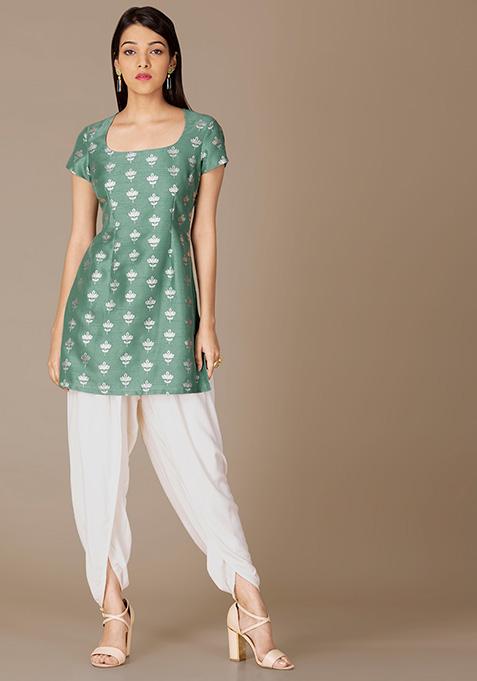 For those who like to stick to more dated silhouettes and cuts, a fitted, short Kurti like this jade number is a stylish option. With its subdued color and metallic print, it's the perfect pick to take you through all the festivities from day to night. Wear it with a pair of white tulip pants and you've got yourself a contemporary take on a very traditional outfit. 
Buy it here. 
Go with the Flow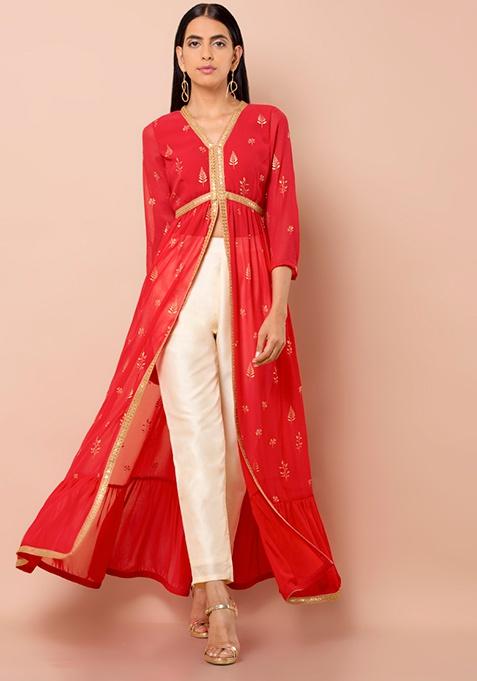 When it comes to Indian wear, there's no ignoring the life-long love affair with flowy, Anarkali silhouettes. But well, it's time to give this affair a fresh new spin, and we say this pink tunic is the way to do it. Twirl your way through the day with this festive-perfect, high-slit tunic with gold details. Dress it up with gold bottoms or give it a more understated yet classy look with white cigarette pants. 
Buy it here. 
A Bohemian Twist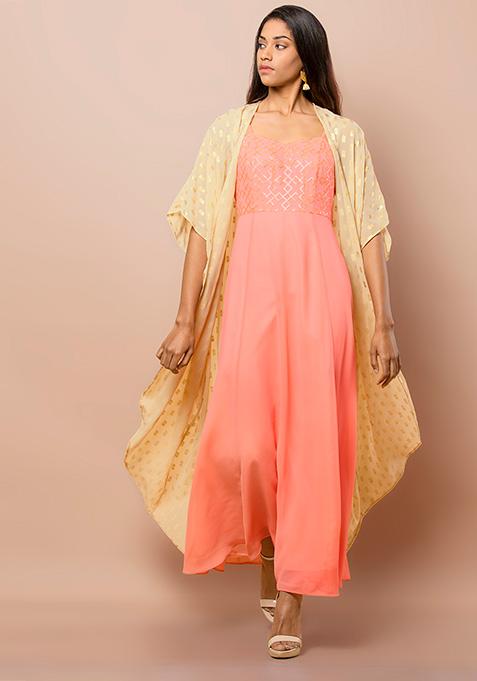 Want to keep your look light, fuss-free and still very chic? Here's just the pick for you. The attached cape on this strappy tunic makes this the perfect modern-meets-modest outfit. The elegant summer colors, the splatter of sequins and the easy-breezy cut; we're definitely reaching out for this one.
Buy it here. 
Sheer Magic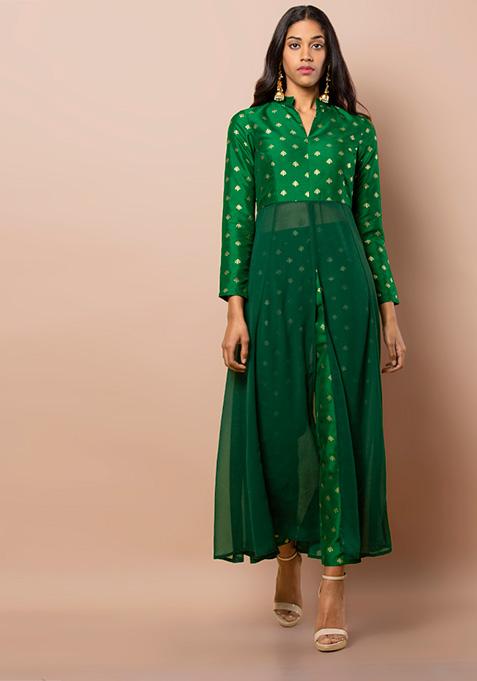 Here's a fashionista's way to give a traditional outfit a sexy spin. A sheer drape, high slit, slick fit, and cut-out back, make this outfit equal parts festive and edgy; perfect for an evening-do with the siblings.  
Buy it here.
Skirting the Issue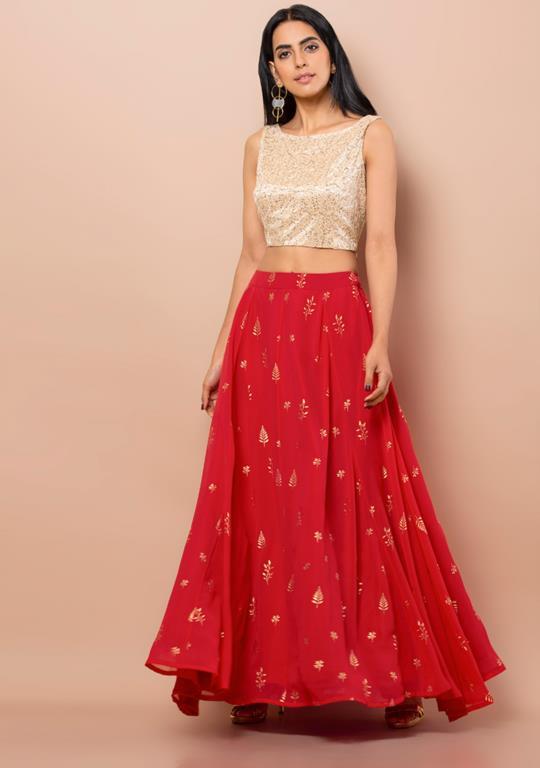 For a bigger do with the extended fam-bam, go in for a look that is swish, yet easy to carry. The skirt & crop-top look make for an obvious yet stylish pick. The trend has taken over the festivities these past few seasons, and it is definitely here to stay.
Buy it here. 
Fusion Separates for the Win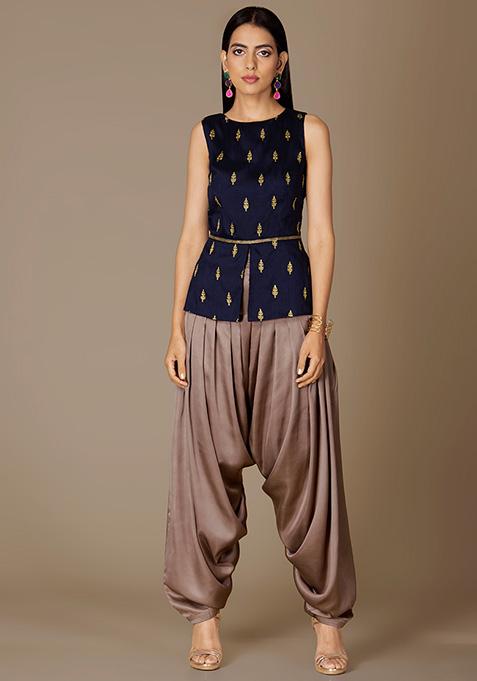 Want a look that is off the beaten path? Go with this structured peplum top paired with satin dhoti pants. The jewel tones, the easy silhouette, the gilded details, what's not to love?
Buy it here. 
Slip it on, Style it up!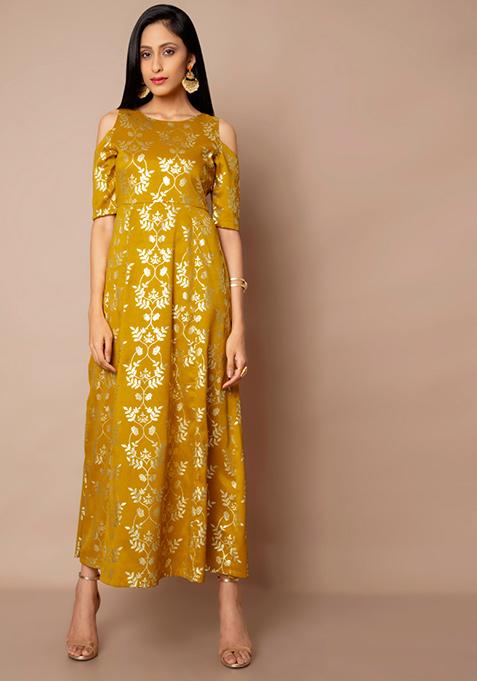 Does the thought of pairing pieces together give you the jitters? If yes is your answer, an effortlessly stylish piece like this one, is just what you need. A sunny yellow maxi length topped with gold motifs and cold shoulders; nothing could spell edgy festive fashion better!
Buy it here. 
Unconventionally Stylish!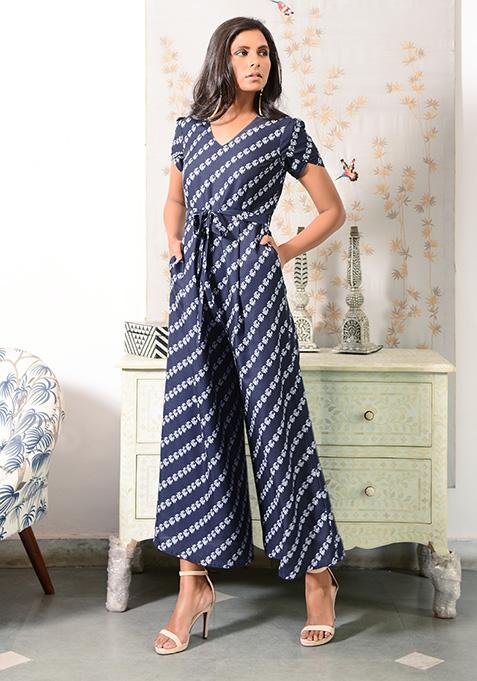 If casual and non-conforming is your style, we've got you the perfect way to work a festive look. Pick a printed jumpsuit like this navy number and work it with some antique silver jewellery. 
Buy it here. 
Old is Gold!
And lastly, a classic pistachio green short Kurti paired with ivory palazzo pants. There's absolutely no way you can wrong with traditional, elegant pieces. Simple, stately and all kinds of stunning. 
Buy it here.